"Design is not just what it looks like and feels like. Design is how it works."

-Steve Jobs
When it comes to interior design, there is an incredible range of styles to suit every taste, personality, and lifestyle. From the sleek lines of contemporary design to the timeless elegance of traditional aesthetics, each style possesses its own unique characteristics and charm. In this post, we will embark on a journey through the captivating world of interior design, exploring popular styles and their defining features. Whether you are planning a home makeover or simply seeking inspiration, this guide will help you navigate through the multitude of design options and find the style that resonates with you.
     1. Contemporary Design
Contemporary design is known for its clean lines, simplicity, and focus on functionality. It embraces minimalism, often using neutral color palettes and natural materials like wood, stone, and metal. Contemporary interiors prioritize open spaces and ample natural light, promoting a sense of airiness and serenity. Furniture tends to be sleek and uncluttered, with a preference for geometric shapes. Artwork and decorative elements take center stage, adding pops of color and visual interest to the overall design.
     2. Modern Design
Often used interchangeably with contemporary design, modern design refers to a specific period that emerged in the early to mid-20th century. It celebrates simplicity, functionality, and the use of industrial materials such as steel, glass, and concrete. Clean lines and a lack of ornamentation define modern interiors. Colors are typically neutral, with occasional bold accents. Furniture features iconic designs from the mid-century modern era, characterized by organic shapes, ergonomic qualities, and a harmonious blend of form and function.
     3. Traditional Design
Traditional design pays homage to classic aesthetics and timeless elegance. It draws inspiration from various historical periods, such as the Victorian, Georgian, or Colonial eras. Rich, warm colors like deep reds, blues, and greens are prevalent, along with luxurious materials like silk, velvet, and fine wood. Ornate details, intricate patterns, and embellishments add a touch of opulence. Traditional furniture often features curved lines, intricate carvings, and plush upholstery. Overall, traditional design exudes a sense of refinement and grandeur.
     4. Transitional Design
Transitional design finds the perfect balance between traditional and contemporary styles. It blends classic elements with modern sensibilities, creating a harmonious and timeless aesthetic. Neutral color palettes and natural materials provide a backdrop for statement pieces and subtle pops of color. Furniture combines the comfort and familiarity of traditional design with the clean lines and simplicity of contemporary styles. Transitional interiors prioritize comfort and function without sacrificing elegance and sophistication.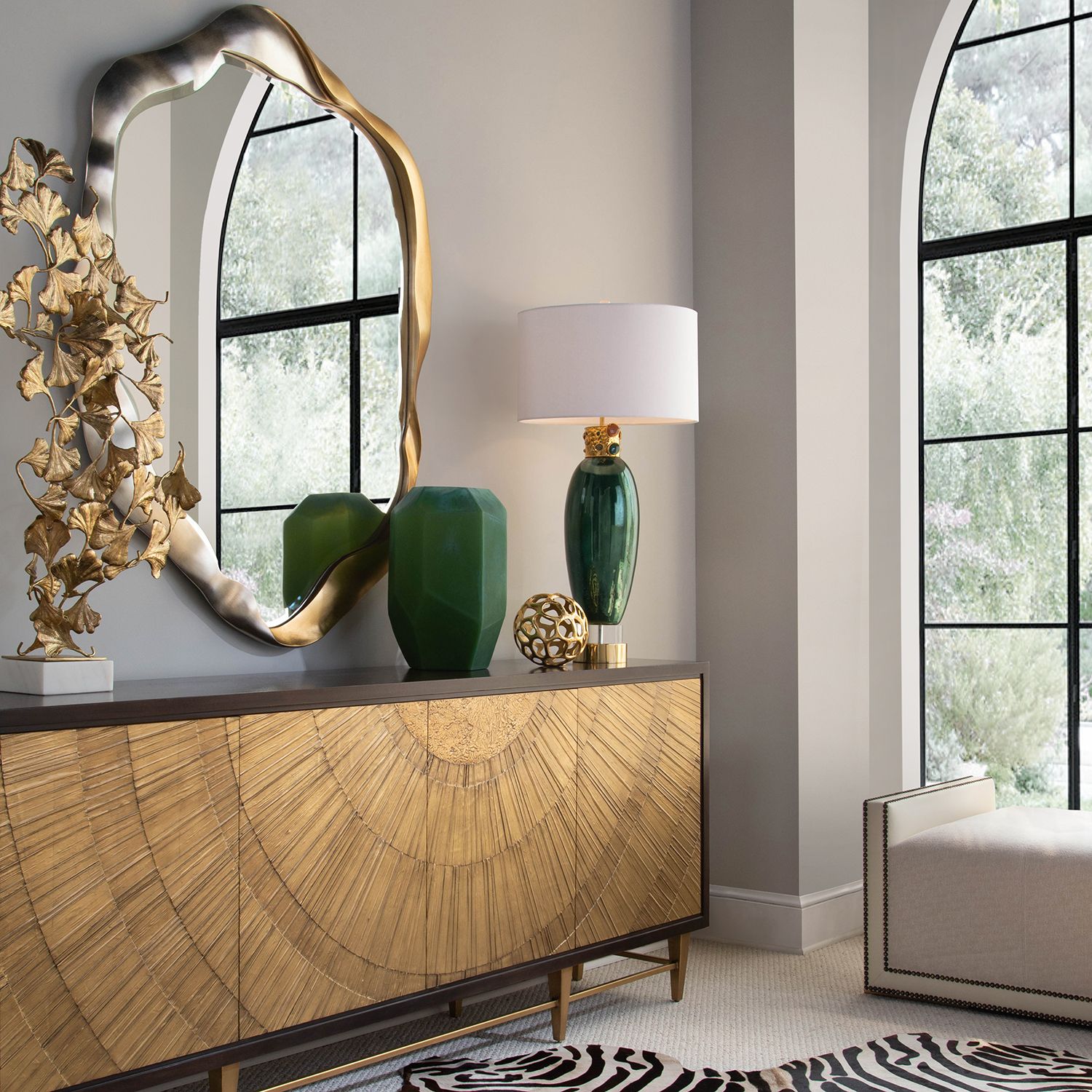 5. Rustic Design
Rustic design draws inspiration from nature and embraces a cozy, inviting atmosphere. It often features exposed natural materials like wood, stone, and unfinished metals. Warm, earthy color palettes dominate, reflecting the colors of the outdoors. Textures play a crucial role, with distressed finishes, natural fabrics, and handmade items adding depth and character. Furniture tends to be sturdy and functional, evoking a sense of rustic charm and simplicity.
     6. Minimalist Design
Minimalist design advocates for "less is more." It eliminates excess and embraces simplicity, creating serene and uncluttered spaces. Neutral colors, predominantly white, beige, and gray, prevail in minimalist interiors. Clean lines and a focus on functionality define the furniture and decor. Minimalist design often promotes hidden storage solutions to maintain a sense of order and tidiness. The emphasis on negative space allows room for essential elements to shine and creates a calm and tranquil atmosphere.
The world of interior design is a captivating tapestry of styles, each with its own unique flair and personality. From the sleek minimalism of contemporary design to the timeless elegance of traditional aesthetics, there is a style to suit every individual's taste and preferences. By understanding the defining features and characteristics of different design styles, you can embark on a creative journey to transform your living spaces into a reflection of your personal style and create a harmonious environment that brings you joy and comfort. Don't forget to check out our gallery to get some ideas on what might work for you!